For a majority of organizations today, there is little argument about the need to adopt a more valuable approach to service management. And frameworks allow companies to better plan, deliver, and control the IT services that they offer to customers. Many begin this process with ITIL®.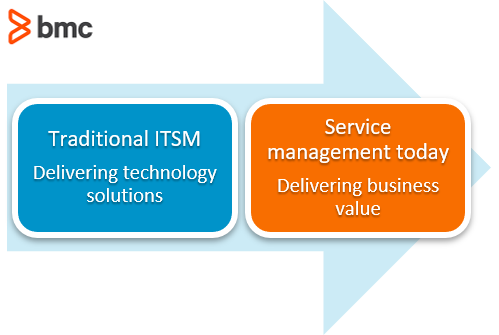 ITIL is a globally recognized best practice framework that provides unmatched guidance for organizations looking to shift their services towards a more IT-oriented structure. However, ITIL doesn't provide any instructions on how to best make this implementation possible. That's where ISO/IEC 20000 comes in.
In order to decide if either of these frameworks are right for your organization, it's important to understand the differences between ITIL and ISO/IEC 20000—and whether they can work together. (Hint: they can.)
Let's take a look.
ITIL basics
Globally, ITIL is the most widely accepted approach to the management and delivery of IT services. ITIL's framework creates an environment of continual improvement: by implementing the best practices, you'll elevate all of your organization's resources. This includes its people, processes, and technology all working together seamlessly.
As a framework, ITIL is meant to provide guidance without codified standards. There are no "musts" in ITIL, only "shoulds" and possibilities. Managers can choose to implement the practices that apply most readily to their business model while skipping other ITIL practices that aren't applicable.
Individuals within an organization can maximize their knowledge of ITIL practices through a number of certifications.
However, it is important to note that entire organizations themselves cannot be awarded an ITIL certification. Instead, they can seek awards from other regulating bodies offering codified standards that complement the ITIL framework. ISO is one such organization.
(Learn all about ITIL in our comprehensive ITIL Guide.)
Download Now: ITIL 4 Best Practice e-Books
These all-new for 2020 ITIL e-books highlight important elements of ITIL 4 best practices. Quickly understand key changes and actionable concepts, written by ITIL 4 contributors.
ISO 20000 basics
Simply put, ISO/IEC 20000, commonly abbreviated to ISO 20000, is a global standard with international reach. Created by the International Organization for Standardization (ISO) and the International Electrotechnical Commission (IEC), ISO/IEC 20000 outlines service management best practice standards for organizations looking for more explicit guidance.
Originally published in 2005, ISO 20000 has seen multiple updates over the years. The most recent version was released in 2018, known as ISO/IEC 20000: 2018.
(Explore the three core components of ISO 20000.)
Similar to ITIL, ISO 20000 is intended to advance the technology resources of a wide range of businesses across industries. Implementing ISO 20000 provides organizations with a number of key benefits, some of which will sound similar to those of the ITIL framework.
As ISO 20000 is made up of standards that help organizations prove they are meeting specific requirements, the versions are continuously being updated and changed throughout the years to keep up with the ever-evolving tech landscape.
Some major differences in the 2018 version compared to the 2011 standard cover topics such as:
Unlike ITIL, ISO certifications are only available for the organization—not individuals. This provides value in a variety of ways:
No brain drain. By certifying your business instead of your employees, ISO 20000 provides you with a boost in reputation and credibility that isn't reliant on keeping the same employees. If an employee leaves your company for a competitor, you don't have to worry about losing the knowledge that individual has.
Customer confidence. Earning an ISO 20000 certification contributes to customer confidence in your business, allowing you to compete with an elite group of certified contractors all vying for a piece of the client's portfolio.
Stability for scaling. Perhaps the best way ISO 20000 certification allows your business to grow is by providing a stable foundation of superior service levels that you can build upon as you add services and gain new clients. It's a fully scalable model that helps businesses of all sizes achieve peak efficiency.
Comparing ITIL 4 vs ISO/IEC 20000: 2018
By this point, it's probably clear that ITIL and ISO 20000 are intended to complement each other. But what are the key differences between the two?
Structures
At their very basic structures, we can say:
ITIL is a set of recommended guidelines.
ISO 20000 is a set of specific standards.
ITIL is a framework that offers guidance on how to best establish an IT service management system. Individuals who are certified will increase your organization's service management efficiency. And ITIL's flexibility allows you to adapt as needed, picking up new practices, shifting older ones.
ISO 20000 provides both a framework and a methodology. It offers opportunities for businesses to prove they follow the best practices and gain certification in doing so.
Requirements
Your business can choose which ITIL parameters to follow, depending on what makes the most sense for your organization.
Being a strict standard, however, ISO 20000 is made up of 250 requirements that must be met in order for your organization to achieve the certification. Businesses cannot cherry-pick which requirements they think best fit the company's goals and mission; instead, they must adhere to all the criteria.
Certifications
ITIL certifications are only available for individuals. ISO 20000 certification is intended for entire organizations.
Systems
ITIL does not have system requirements, instead taking an approach that is more targeted at procedural best practices. ISO 20000, on the other hand, typically turns to the Plan Do Check Act cycle of continual improvement.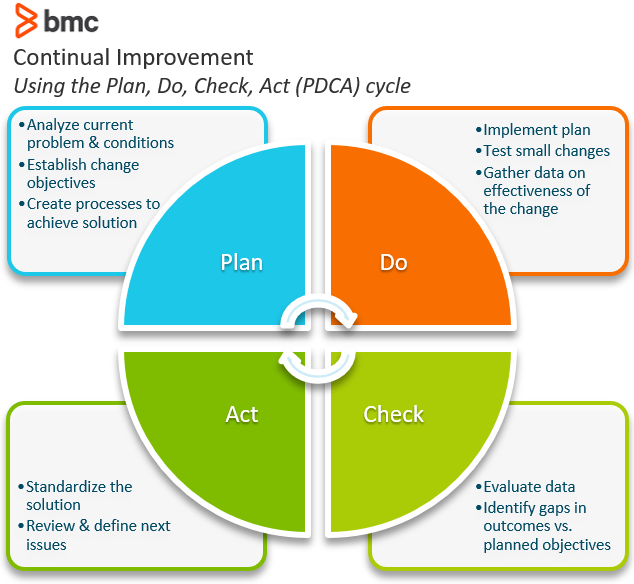 Size considerations
ITIL provides recommendations and advice on management structure and offers special considerations for small companies.
ISO 20000 doesn't have special considerations for organizations based on their structure or size. It operates independently of these metrics.
Can ITIL & ISO 20000 work together?
Most businesses looking to achieve superior service management will adopt ITIL first, once they've identified a specific issue in service management and delivery. Using the guidance of ITIL, you can correct the initial issue, and likely you'll uncover another issue that ITIL can probably help you solve.
Once an organization has a good handle on all its resources—people, processes, and technology—they may then begin to consider ISO/IEC 20000 certification for their organization.
The ISO 20000 certification is rigorous and hard to achieve, even for organizations who are successfully leveraging ITIL. But beginning with ITIL gives you a good idea of what ISO 20000 requires.
In many ways, ITIL is a natural segue into ISO 20000.
ITIL & ISO 20000: Service management at its best
In the end, ITIL and ISO 20000 work best together.
By combining both of these gold standards, your organization will only further your goal of achieving IT-focused service management practices, benefiting clients, employees, and the business as a whole.
Related reading